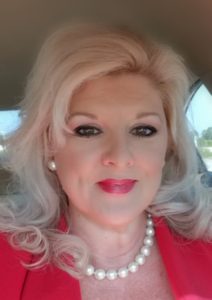 Nancy Spivey
Business, Career & Professional Development Expert
An energetic professional coach, trainer, and facilitator, Nancy has worked with thousands of clients including entrepreneurs, executives, employees and job seekers. Her insight, talent and energy coupled with practical techniques, tools and training concepts produce immediate results. She works with a wide range of clients from large organizations to small businesses providing training and coaching on topics including business strategy, marketing, presentation skills, team building, staffing, outplacement, on the job training and career development.
Nancy brings her clients the best of both worlds – an entrepreneurial spirit and experience in the corporate world.  She started her first business at the age 19 and has created multiple successful businesses since then.  While working in the corporate arena, Nancy worked in the personnel services industry with Fortune 100 organizations.  She has a unique skill in understanding organizational needs as well as the needs of staff and job seekers.  She successfully uses her coach approach to create individual, team and business success.
Nancy obtained her B.S. in Business Management from the University of North Carolina at Wilmington. Fueled by her desire to help organizations and individuals experience transformation over just simply dealing with change, Nancy founded Transformation Consultants, Inc. in 2001. As a professional speaker, she earned her membership into the National Speakers Association in 2003. In addition, her professional coach training is from CTI (Coaches Training Institute), which is accredited by the International Coach Federation.
Sparked by her passion for collaboration and implementation through mastermind groups Nancy also  co-authored "The Magic of Mastermind" and co-launched Best Business Minds in 2009. Best Business minds provides a unique mix of mastermind groups, education and coaching with a focus on implementation that gets results. One of Best Business Minds most popular programs, "Become THE Recognized Expert", teaches business professionals how to gain greater visibility, credibility and significantly boost their bottom line. Nancy is also the Founder of Ready Set Resumes.